The Key to a Great Mortgage is With Parthenon Federal Credit Union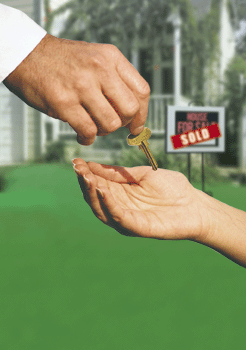 Unlock the advantages of a Parthenon Federal Credit Union mortgage. When it comes to an important investment like a home, who would you rather trust with your mortgage needs besides YOUR very own credit union? With Parthenon Federal Credit Union on your side, you'll get the perfect loan term, the best possible rate and the friendly service that always makes you feel right at home.

You don't have to run all over town to find a great mortgage program. Parthenon Federal Credit Union has the latest innovative plans, as well as solid, reliable fixed-rate mortgages. Your choices include 15 and 30 year fixed mortgages, home improvement loans, and home equity lines of credit.

You will enjoy exclusive member benefits including:
Competitive low rates
Generous credit limits
NO Pre-payment Penalties
Friendly, local, professional service
It all begins with pre-approval. We'll help you get the details out of the way, so you can shop for a home knowing exactly what you can afford. Call us at 615-749-6461 to get it all started.